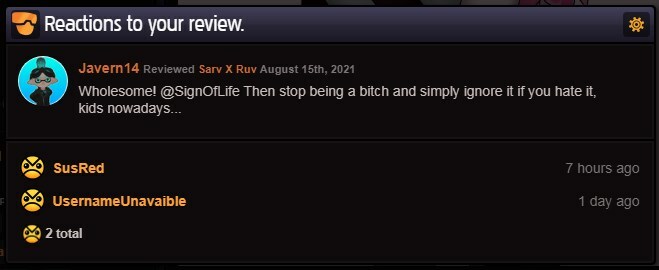 "Remember kids, this is the internet. Not everything you see there is pure. Simply ignore it and move on if you don't like seeing it."
Like, come on, man. If you hate it so much, why not just ignore it instead of whining like a baby and purposely blamming stuff. This is the internet. You don't have the power to stop it.
For the people who reacted "angrily" to my reply, cry about it. You can't stop me from liking NSFW content here. Mind your own business, not mine.
Keep note that this also applies to the other blammers I keep seeing on NG.